Category:
GOOD MORNING WISHES HINDI
Latest Good Morning Wishes (शुभ प्रभात संदेश) in Hindi Language only on Hindimarathisms. We always update Best Good Morning Messages in this category so you will get Latest & New Morning Quotes in Hindi. Send Morning texts or pictures in Hindi to your friends & Wake up them. Enjoy our Best Morning SMS Collection & Share Morning Msg Images in Hindi Font with your Facebook & WhatsApp Friends. Say शुभ प्रभात to your Friends with every morning with our new & fresh stock of Morning messages. Morning SMS is also known as Suprabhat Sandesh, Shubh Prabhat SMS, morning Shayari, Good Morning quotes or Status in Hindi.
अगर आप हिंदी गुड मॉर्निंग मैसेज ढूंढ रहे हो तो आपको इस Website पर ढेर सारे Good Morning स्टेटस पढ़ने, Share करने और डाउनलोड करने के लिए मिलेंगे. २०११ साल से हम आपके लिए Hindimarathisms.com इस वेबसाइट पर हर रोज नए गुड मॉर्निंग विशेस इन हिंदी एकट्ठा कर रहे है, हमें आशा है की आप हमारी Website को बार बार भेंट देंगे |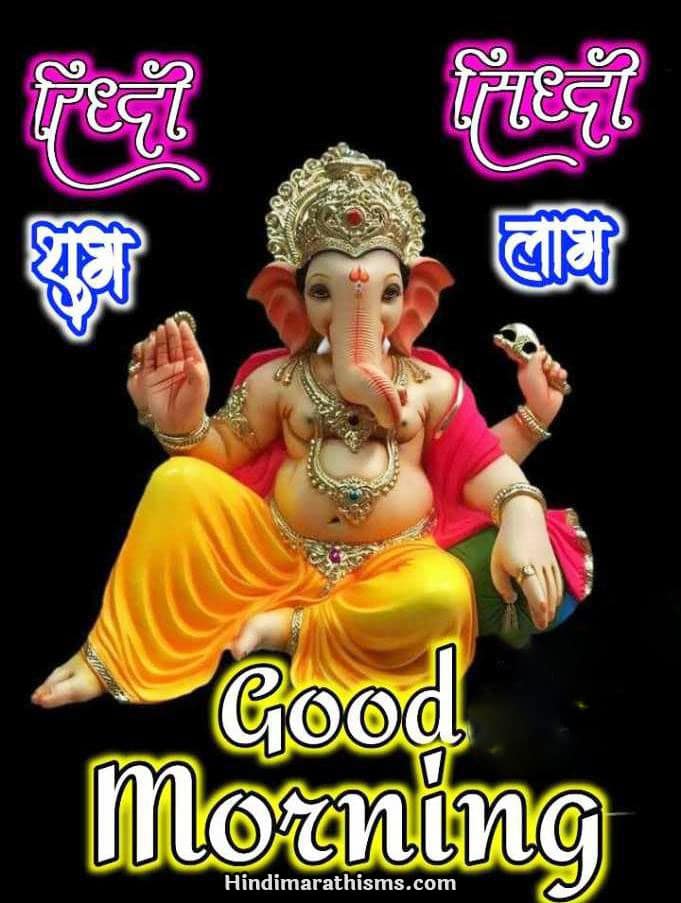 रिद्धी सिद्धी
शुभ लाभ
Good Morning!!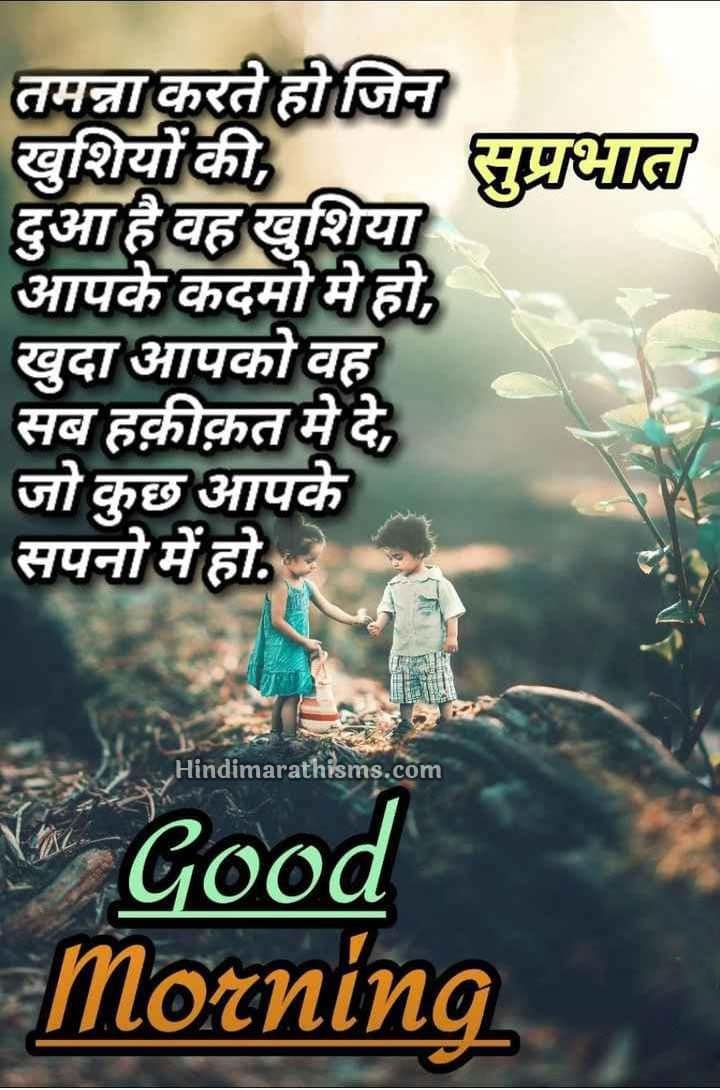 तमत्रा करते हो जिन
खुशियों की,
दुआ है वह खुशिया
आपके कदमो में हो,
खुदा आपको वह
सब हक़ीक़त में दे,
जो कुछ आपके सपनो में हो।
Good Morning!!
Tamanna Karte Ho Jin
Khushiyon Ki,
Dua Hai Wah Khushiya
Aapke Kadmo Mein Ho,
Khuda Aapko Wah
Sab Hakikat Mein De,
Jo Kuch Aapke Sapno Mein Ho…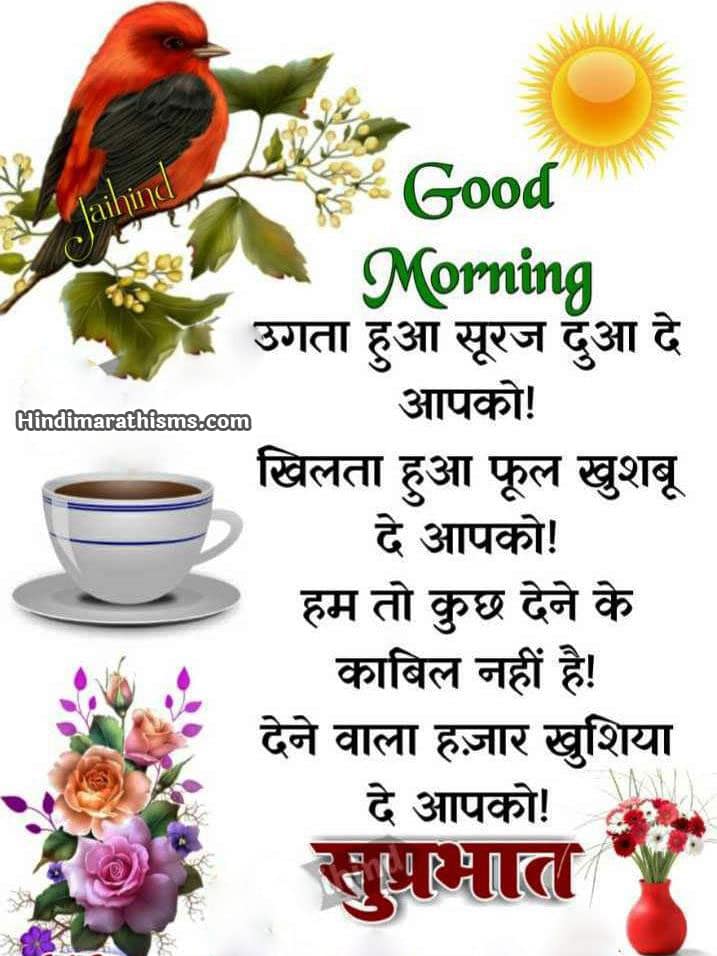 Good Morning
उगता हुआ सूरज दुआ दे
आपको!
खिलता हुआ फूल खुशबू
दे आपको!
हम तो कुछ देने के
काबिल नहीं है!
देने वाला हजार खुशिया
दे आपको!
सुप्रभात
Have a Lovely Day
Ugta Hua Suraj Dua De
Aapko!
Khilta Hua Phool Khusboo
De Aapko!
Hum Toh Kuch Dene Ke
Kaabil Nahi Hai!
Dene Waala Hajaar Khushiya
De Aapko!
Suprabhat!!